pentel pocket brush
van een foto van een hond in kleren en dan gecombineerd met een foto van een wolf driekwart profiel.
ik had toevallig lopen studeren op een tekening van Scottie Young die hier wat van heeft. Daardoor gingen de kleren snel. Maar alleen in vette brush, ik heb geen puf voor t fijnere kraswerk van Young.
PS
zo is het in zijn werk gegaan:
heehee, thanks! But I'm also so bad at this. I find all kinds of ways to post phone putting a pencil to paper. And really, when I reveal how this one came about you'll see it actually just a matter of put.the.pencil.to.the.paper.
My plan was to draw a cool, modern grandma. Gaming, wearing a hoody and ear mufflers:


But I couldn't. I can't draw people and how do gamers hold their hands and what's a cool console anyway? So I studied this picture instead, it's by Scotty Young, because I wanted to change it into a wolf and also into a grandma and then into Little Red herself. I like Young's style because it's so scruffy, with thick and many thin lines.
Below I tried turning it into a wolf, first with a large snout, then with a short snout. There on the right… that's Little Red…

Yeah I gave up. What a mess. That idea is not going to work. Young drew the absolute best version of that image and what was I thinking.
So I gave up and just looked at my pinterest for a bit and thought "maybe a wolf in a silly dog outfit?" and "dog dress" didn't give good results so I searched for "dapper dog" and came across:


A familiar picture! In nice contrast, I could easily just fill in all the dark shapes with black and it would look like clothes. So I took my brush pen and without a pencil sketch I just drew the clothes as I saw them, quickly, without thinking and with the Young picture still fresh in my muscle memory.
Then I looked up the picture of a wolf half facing the viewer and put it in. It wasn't this one but something similar: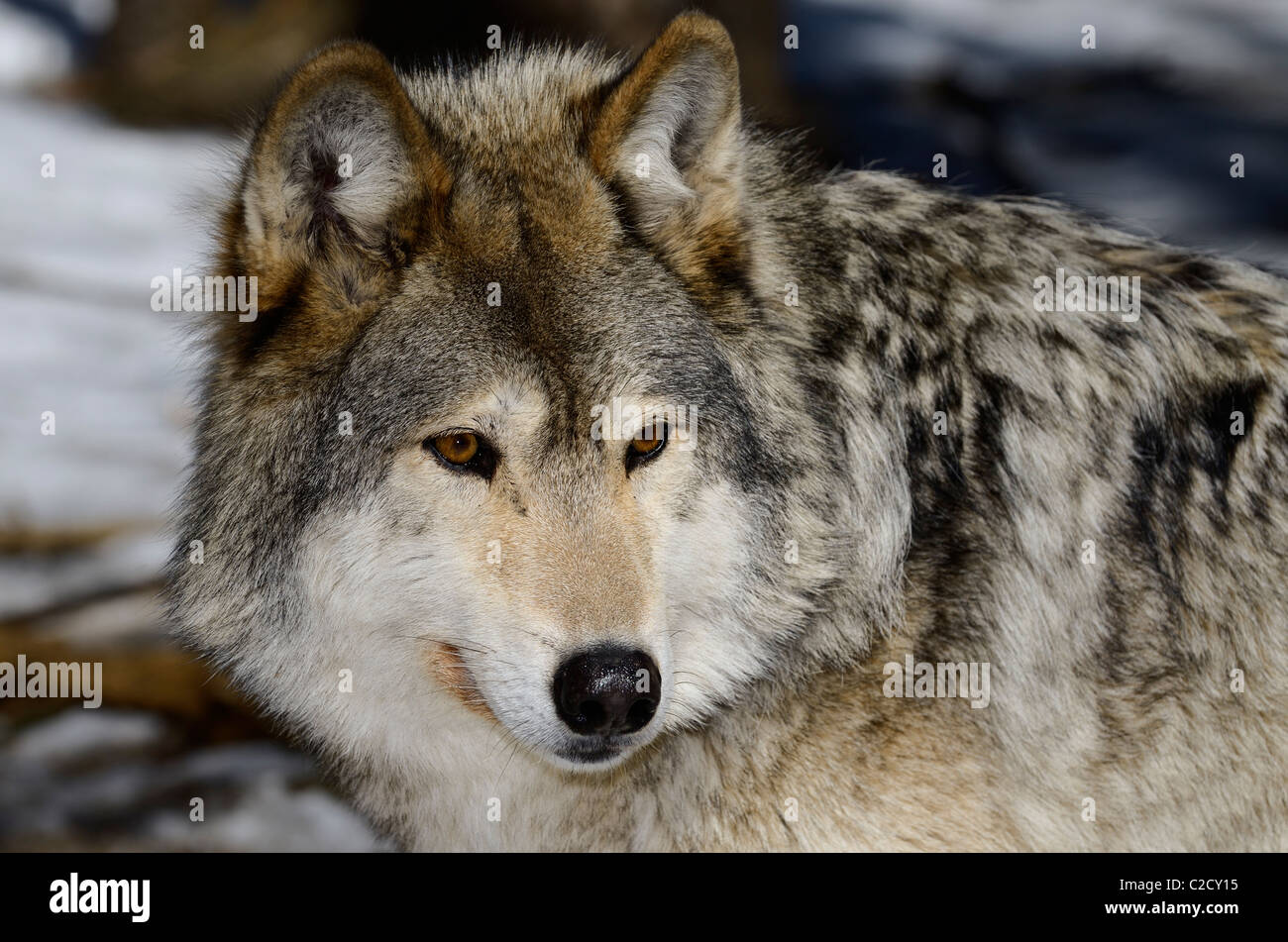 I then messed up by enjoying the fur on one side of its head too much: it went all black! I sighed and put the picture away. When I came back to it I saw that my mistake now looks like the genius artist considered where the sources of light are.

So you see, it may look like I'm good at this but in truth it's mainly just trying this and trying that and bumbling about and in the end: just putting the pen to paper and letting others decide whether it's any good.